This post isn't technically about carpet and floor cleaners, but when it comes to keeping the house clean it's important to consider what's in the air as well as what's hiding in the rug. And if you are into natural cleaning products and want to reduce indoor pollutants this air purifier will keep a room 100% free of harmful natural pollutants including dust mites, pet dander and even mold and bacteria.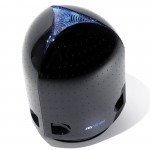 It works by drawing air into a super-heated chamber that kills harmful airborne bugs with its 400º F temperature. Then it cools the air and ciculates it again.
It's the perfect air filter for keeping a room germ free for young children, adults with allergies, sick or elderly or people with breathing problems.
Check it out here, Germ Killing Air Purifier.